Cliente: Toca dos Bichos
Trabalho: assinatura visual, identidade visual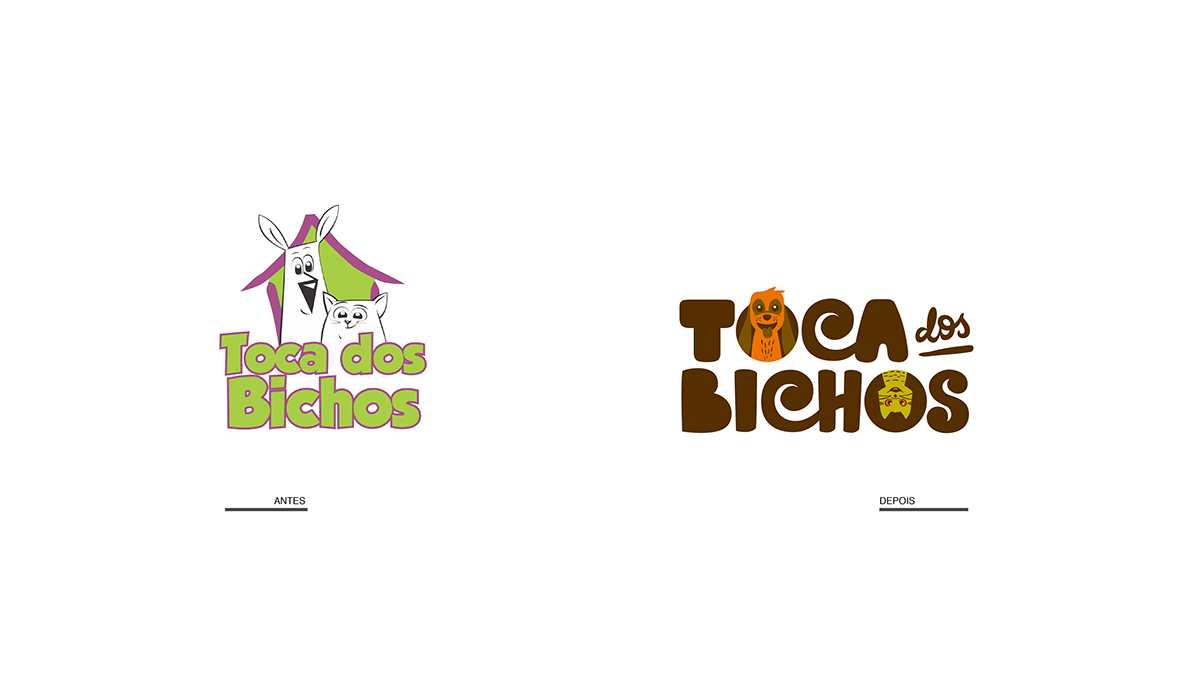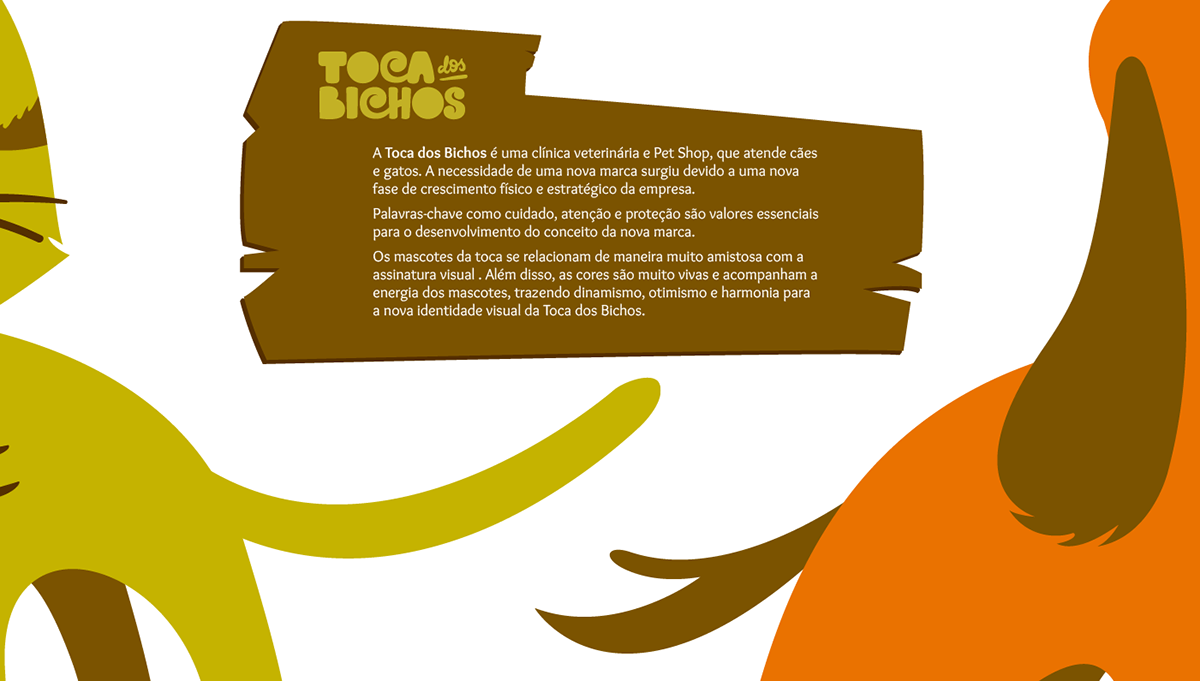 Toca dos Bichos is a Vet clinic and also a Pet Shop for dogs and cats. The needs of growing in terms of physical space and business strategy acquired also the necessity for a new brand solution to match with this new phase that the company is going through.
The word "Toca" can be translated as "burrow", which is a key-word for the new company's visual identity. Its meaning be related to words such as care, attention and protection. Toca dos Bichos' mascots have a friendly relationship with the lettering since some of the letters alludes to animals' palm and tail. 
The color palette is composed by vivid colors that go along the mascots' energy, bringing dynamism, optimism and harmony to the Toca dos Bichos' new brand identity.